Our range of electrification systems is compatible with the communication standards of the EV market. All products support the industrial protocols UART and CAN, as well as the BLE radio protocol. Each of them can therefore be easily interfaced with other products on the market, and allows us to offer an à la carte service
From the birth of CAN to today
ACTIA is a precursor of CAN communication, which originated in the automotive industry and is becoming a standard in micromobility. With this experience, each of the products in the range exploits all the advantages of this protocol: reactivity, finesse, precision, low power consumption, etc. The result is rock-solid reliability and compatibility with most products on the market.
FOTA. Four letters that stand for "Firmware Over The Air". In other words, a seamless connectivity of the system that allows cyclists and dealers to be autonomous in managing their bikes and their updates. No more cables, no more constraints, everything is done in BLE after downloading on the ACTIA platforms, in all simplicity.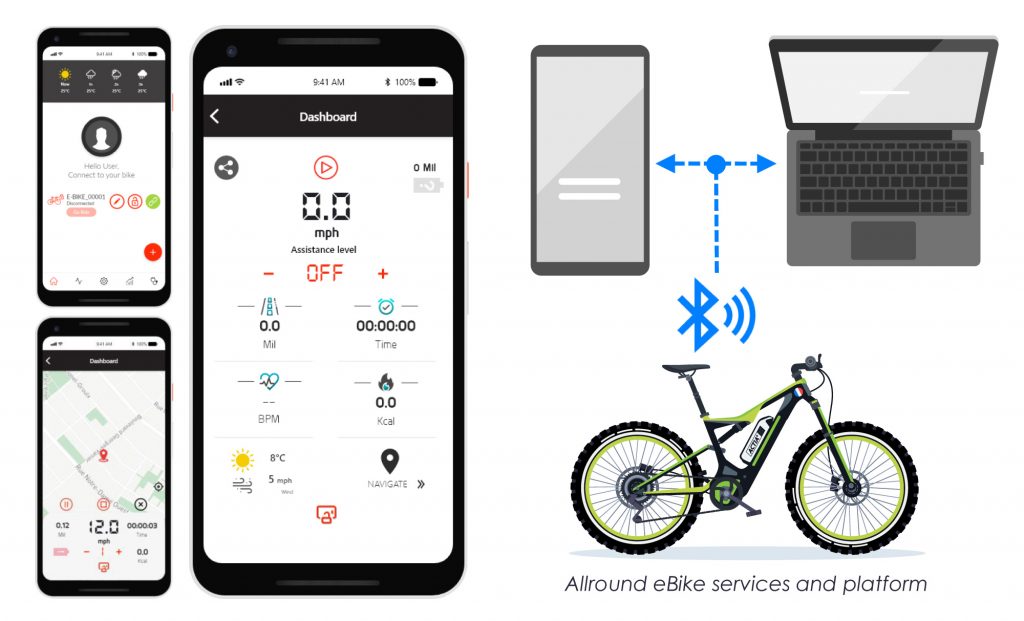 From bicycle to satellite, there is only one step!
ACTIA, with its experience in the telecommunications sector, offers a GPS telematics beacon to bicycle manufacturers and fleet managers. More than a tracking tool, this beacon allows remote technical monitoring of the bike for better preventive maintenance. This permanent remote diagnosis is in addition to the location of the bicycle in all circumstances, which makes it safer for cyclists in their daily use against theft and untimely breakdowns.
For more information, our team is at your service to answer you as soon as possible.