Design and supply of the entire Battery/Motor/Controller package as well as accessories finely controlled by over 30 years of experience in electronics and embedded software.
Master your e-bike systems again
The electrically assisted bicycle has become one of the most popular means of transport in recent years. With the implementation of the 2024 Bicycle Plan, ACTIA is adopting a green attitude to meet these environmental challenges by offering specific solutions for e-bike designers and manufacturers.
ACTIA offers you the opportunity to work as a team around your needs and specifications for greater reliability, responsiveness, customisation and less complexity.
ACTIA is the European industrial partner offering global solutions that meet today's challenges: human, environmental, technological and economic.
Our intelligent systems consisting of battery, motor, controller and connected accessories offer an ideal driving experience for safe and sustainable mobility.
Entrust your e-bike specification to professionals
ACTIA, the partner for your ambitions and challenges.
In addition to its technological know-how and over 35 years of automotive expertise, ACTIA develops each of its solutions based on the complementarity of an engineering and manufacturing offer dedicated to the most demanding environments.
From design project management to the qualification of mechatronic systems, ACTIA is your partner in the field of electrically assisted bicycles. Thanks to our industrial excellence, we can support you in all your most ambitious projects.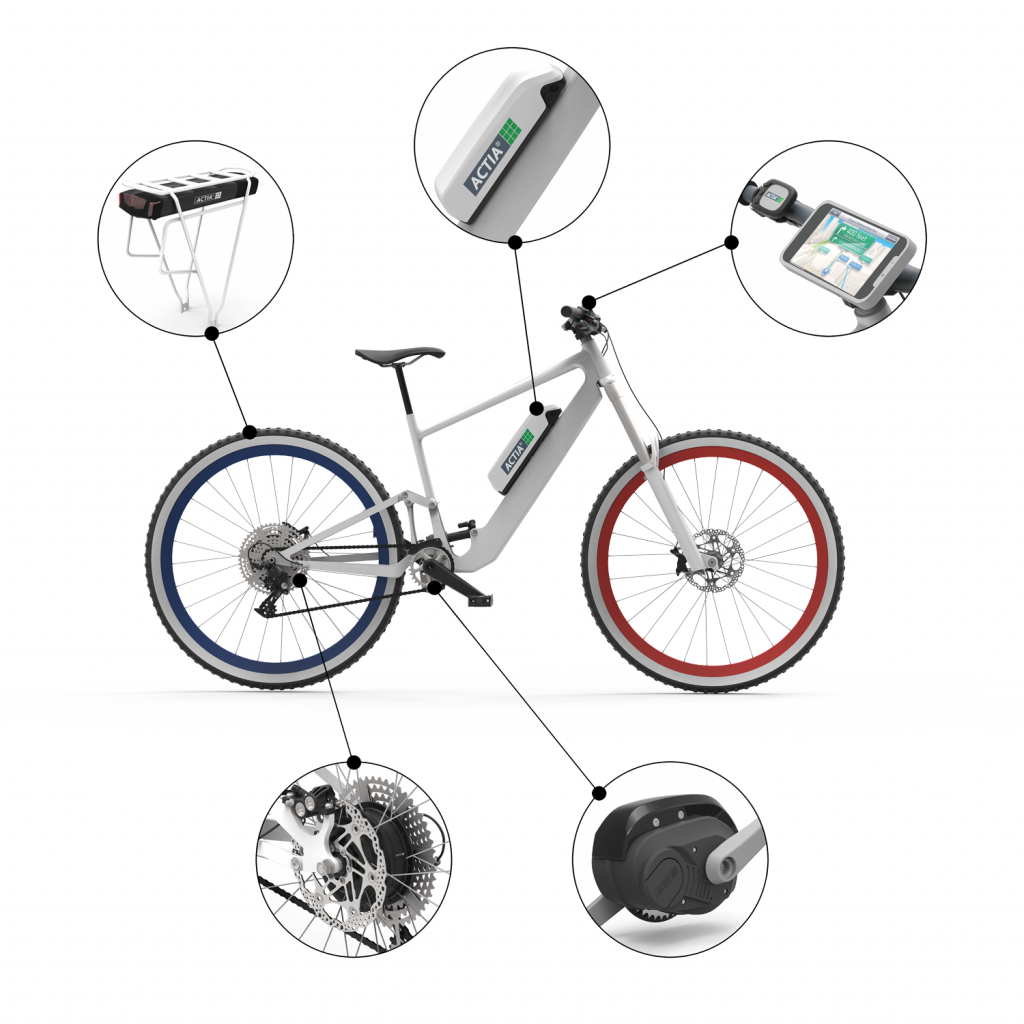 ACTIA solutions for e-bike
accessories & advanced features
web & mobile data service
For more information, our team is at your service to answer you as soon as possible.