From controlling the level of assistance to recording the route and viewing the parameters, the user has complete control over the bike and its performance.
ACTIA, expert in the fields of on-board connectivity
As a leader in on-board telematics, ACTIA has mastered the design and implementation of the entire range of low power communication protocols.
Its extensive experience in the acquisition and management of system data, combined with its mastery of the entire electronic and software perimeter, provides ACTIA's e-bike solutions with a maximum level of relevance and efficiency
The Actia E-Bike App, and the smartphone becomes the dashboard of the e-bike
Direct access to your performance
Whichever smartphone is used, the cyclist can view all the information relevant to his or her journey on a single, ergonomic screen: current assistance level, remaining battery level, distance covered, instantaneous speed, calorie consumption and heart rate monitoring. He also has access to information on the weather forecast for the next hour, and can switch to navigation mode at the touch of a button.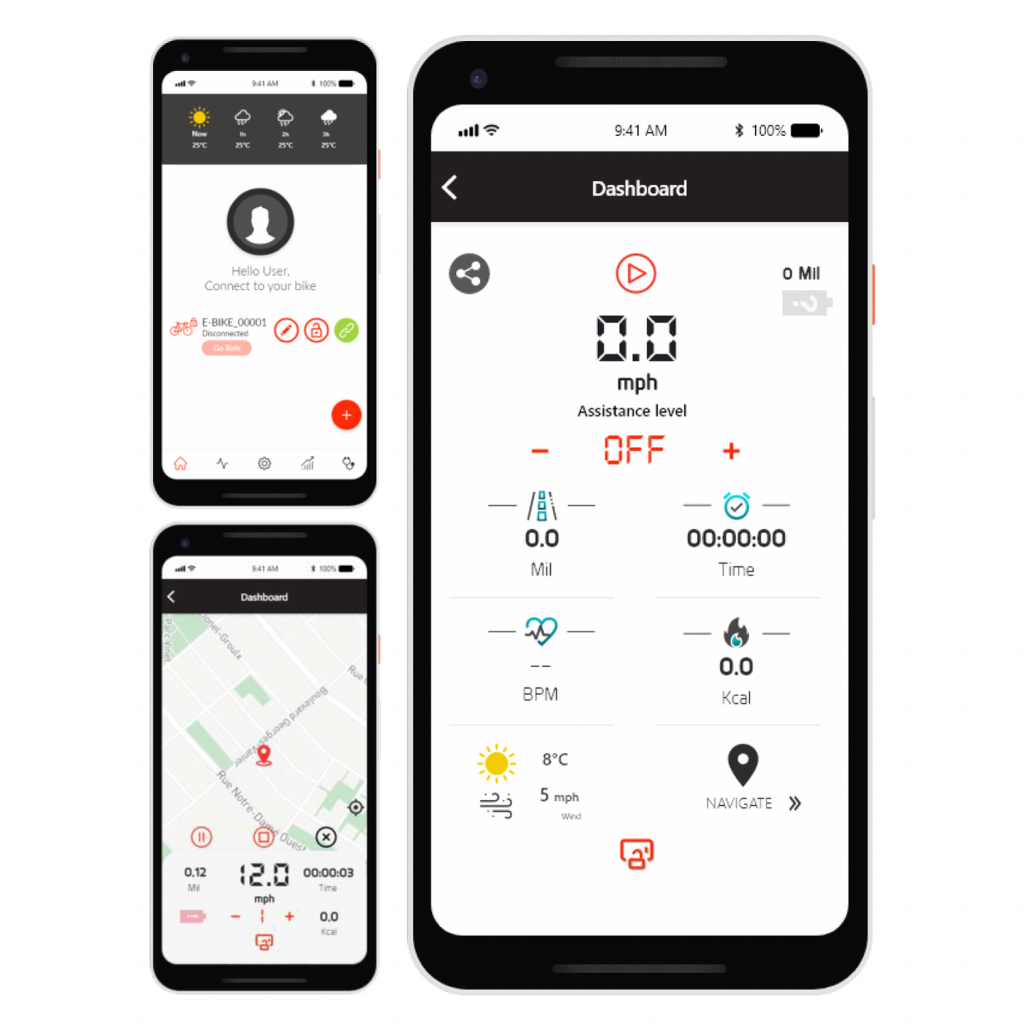 Your cycling trip at your fingertips, shared with your friends and family
Like the leading sports and leisure applications, the E-Bike ACTIA application allows you to follow and save your routes, and to use their history: circuit, average speed, duration, kilometres covered, calories consumed, weather… It is possible to add additional information such as the name of the outing, the cyclist's state of fitness or even photos, and to share the content with friends and family.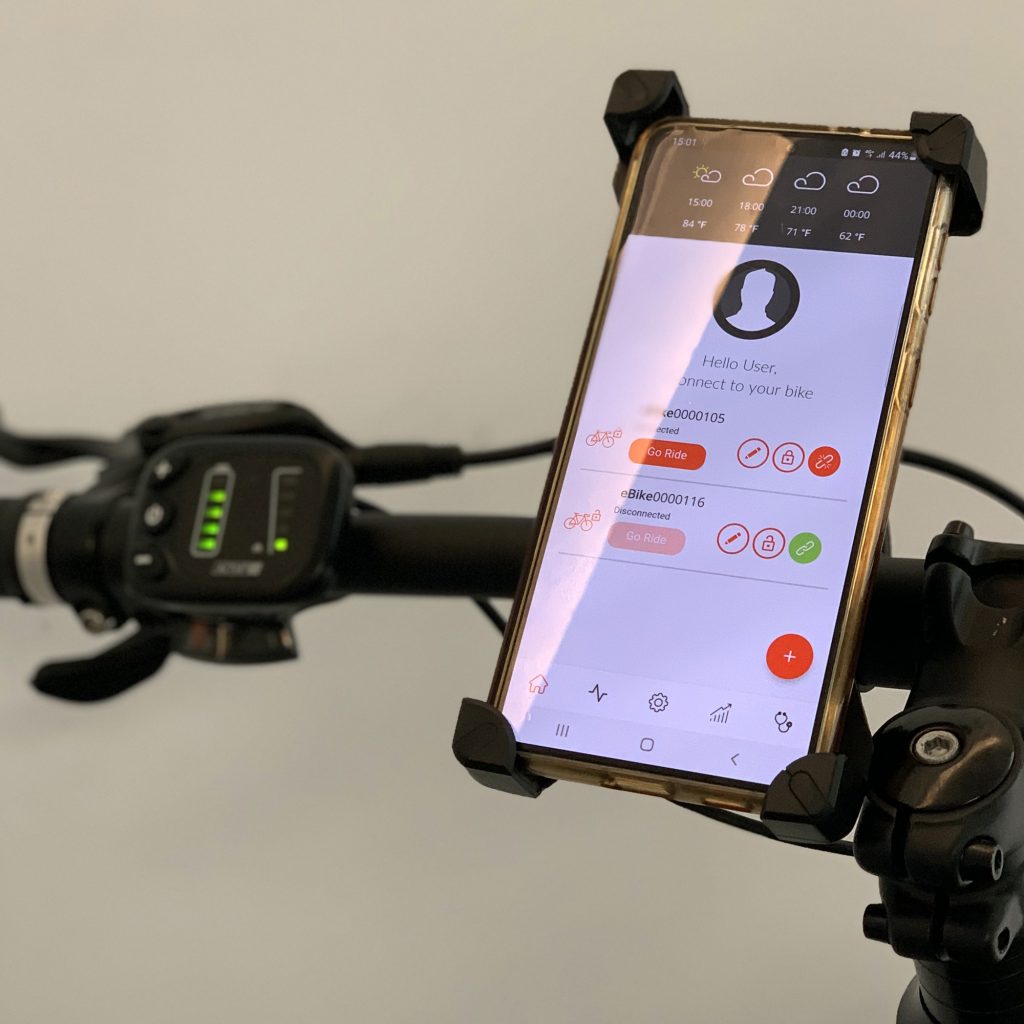 An on-board e-bike Auto Diagnostic for maximum peace of mind
The ACTIA E-Bike application accesses the electronic parameters of the system in real time and informs the cyclist of the state of health of his bike. The battery, motor, controller and sensors are monitored to let the rider know when it is necessary to visit the dealer and prevent the bike from being immobilised. When necessary, a second, more detailed level of diagnosis is possible, to determine where to intervene and avoid unnecessary loss of time.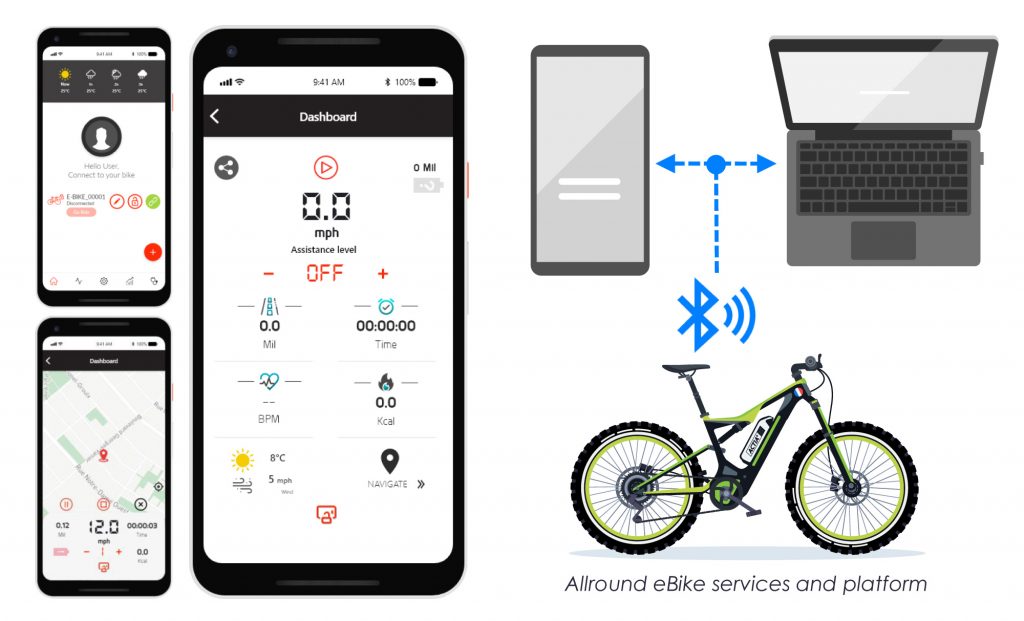 A single management platform, ideal for fleet operators
The ACTIA Micromobility web platform offers, via a single account, remote access to e-bike diagnostic data and the display of software updates for the system, useful for its proper functioning over time. Paired with the E-Bike ACTIA application, it allows the manager to know the status of his fleet of bicycles, and to keep his fleet up to date in a centralised manner, via an open API to connect to his own tools. An FAQ is also available to the cyclist, to answer any questions about daily use.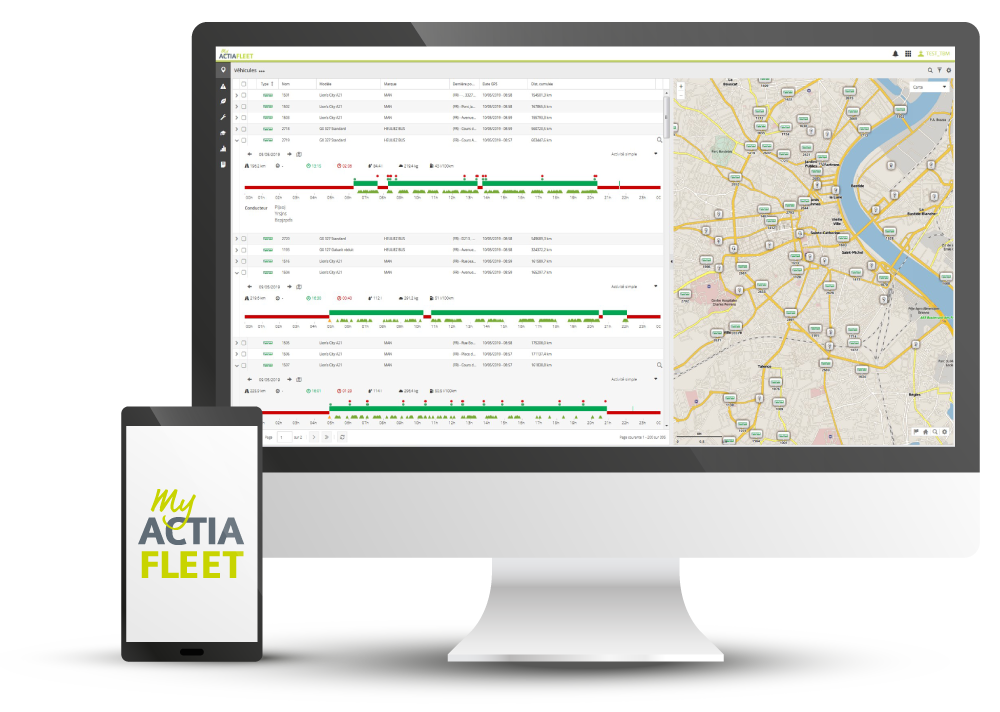 For more information, our team is at your service to answer you as soon as possible.